There are no more items in your cart
Shipping

Free

Total

€0.00
 
FLOWERS MOON ROCK CBD 25G
Moon Rock CBD HEMP FLOWERS

25G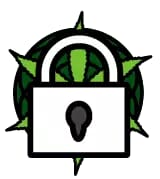 All payments through this website will be secure payments through SSL certificate.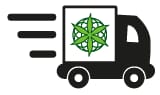 Once the payment is made, the shipment will be made from 48 hours to 72 hours.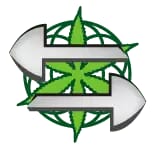 You will have a period of 3 days for the acceptance of the order.
Hemp Flowers MOON ROCK
CBD / CBDA: 4 - 6%
THC: <0.2%
by PLANT OF LIFE
It is a variation of the classic sativa Haze.
Its aroma when opened awakens and stimulates the receptors with its different notes. It is not reminiscent of a sweet fruit or caramel, but more of a perfume or an environment. With slightly acidic and mysterious notes reminiscent of lemon, undoubtedly a strain that stimulates and energizes.
The buds are large, crips and airy, characteristic of outdoor cultivation.
Its smoke has notes of wood when inhaled and citrus when exhaled. It travels through the throat in a very soft but also quite stimulating way. For those who prefer less sweet flavors, this is an ideal strain. It is a variety that gives clarity and mental freshness.
At Plant of Life we are proud of our products, we therefore invite you to have a look at our entire production processes through this link:
https://www.youtube.com/watch?v=aFi-YFfz1Gw
Available formats:
- 0.5g
- 1.5g
- 3g
- 5g
The natural way to enjoy the benefits of aromatic and 100% organic CBD.
For technical use or for collection.
This product is not a narcotic or a psychoactive substance.
Keep out of reach of children.