There are no more items in your cart
Shipping

Free

Total

€0.00
 
COD LIVER OIL CBD 6% 10 ML
PLANTS FOR PETS PRESENTS:

COD LIVER OIL WITH CBD
CBD: 6%.
QUANTITY: 1 BOTTLE OF 10ML
INCLUDES A SYRINGE FOR EASY APPLICATION
INCLUDES LEAFLET IN 6 LANGUAGES: ES-EN-IT-DE-PT-FR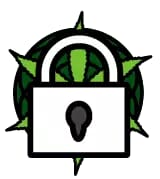 All payments through this website will be secure payments through SSL certificate.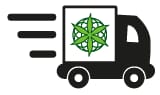 Once the payment is made, the shipment will be made from 48 hours to 72 hours.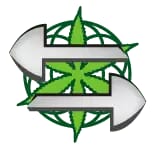 You will have a period of 3 days for the acceptance of the order.
What are the benefits of the ingredients of cod liver oil with 6% CBD 10ml for animals?

The benefits of the ingredients are numerous. We can mention :

- Rich in Omega 3: EPA and DHA, and vitamins A, D and E.
Like any human being, your pet (dog or cat) can suffer from physical pain. The origin of these pains can be bone, joint or muscular. In any case, the vitamins in this oil can help keep your pets relaxed and pain-free for at least a few hours.
Reduces stress and anxiety and provides beautiful skin.
Animals are sensitive and can easily experience stress and anxiety when their environment or habits are altered. CBD can help your dog be less stressed and anxious. As a result, they will be calmer, more alert and their skin will glow.

It fights nausea and promotes appetite.

If you notice that your pet is losing its appetite, it may be nausea. In any case, it is important to contact a veterinarian to detect the cause of the loss of appetite. For example, you should know that CBD can improve appetite and limit nausea and vomiting.

Strengthening the cardiovascular system

Cod Liver Oil is known to support heart health, regulate heart rhythm, help protect blood vessels and stabilize blood pressure. In addition, this oil is excellent for your pet's cardiovascular system.

Other benefits

Here are some of the other benefits you can get from applying our Cod Liver oil with 6% CBD to your pet
Soothes, nourishes and moisturizes the skin.
Antioxidant
Healthy for your pet's skin, coat and nails.
Relieves itching and improves skin flaking.