There are no more items in your cart
Shipping

Free

Total

€0.00
 
E-LIQUID TUTTIFRUTTI CBD 5 % 10ML
E-LIQUID
CONTAINS 5% CBD
TUTIFRUTTI FLAVOR.
10ML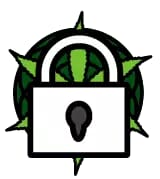 All payments through this website will be secure payments through SSL certificate.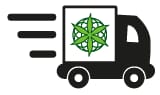 Once the payment is made, the shipment will be made from 48 hours to 72 hours.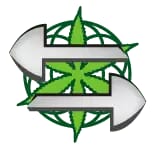 You will have a period of 3 days for the acceptance of the order.
Features E-liquid

10 ml or 20 ml bottles
PG / VG: 50/50 for the best vaping experience
CBD concentration certified
Nicotine free
Alcohol-free, no animal extracts
Food grade ingredients
Tamper proof and child proof
Controlled quality

Ingredients

PG / VG,
Terpenes
CBD per bottle:
1% - 10 ml (100mg) 20 ml (200mg)
3% - 10 ml (300mg)
5% - 10 ml (500mg)
THC: does not exceed 0.20%
All the analytics are available on our website

Warnings

Do not use under 18 years old
Do not eat, it is not a food product
Do not apply on the skin

Plant Of Life E-liquids

We elaborate our e-liquids with great delicacy and precision for an excellent result. We work with natural aromas only.
All of our CBD extractions are fully natural.
Our e-liquids contain less than 0.20% THC.
CBD is not toxic, addictive, or harmful to your health.
Our team of experts performs all manufacturing processes under GMP (Good Manufacture Practices) certification.

What is the difference between CBD and terpenes?

Terpenes are compounds present in a variety of plants and contribute to their flavor, aroma, and color. They interact synergistically with cannabinoids to create what scientists call an "entourage effect" that enhances the effects of individual plant components.

Reference: ELQ5CBD10KW
Brand: PLANTOFLIFE
E-LIQUID CONTAINS 5% CBDKIWI FLAVOR.10ML
Reference: ELQ5CBD10MNG
Brand: PLANTOFLIFE
E-LIQUID CONTAINS 5% CBDMANGO FLAVOR.10ML
Reference: ELQ5CBD10PCH
Brand: PLANTOFLIFE
E-LIQUID CONTAINS 5% CBDPEACH FLAVOR.10ML