There are no more items in your cart
Shipping

Free

Total

€0.00
 
AMNESIA WAX VAPORIZER CARTRIDGE PACK - VENDING
THIS PACK CONTAINS:

- 1 DEVICE: ECIGCRTBLK
- 1 USB CHARGER
- AMNESIA WAX 1G 66% CBD CARTRIDGE: CRTW1AM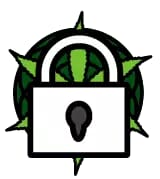 All payments through this website will be secure payments through SSL certificate.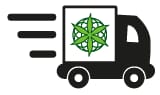 Once the payment is made, the shipment will be made from 48 hours to 72 hours.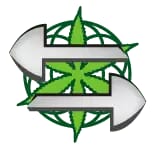 You will have a period of 3 days for the acceptance of the order.
THIS PACK CONTAINS:

- 1 DEVICE: ECIGCRTBLK

E Cigarettes | Vape Pen | Electronic cigarette | Vaporizer Pencil

Plant of Life Vaporizer for Wax (Ceras) with USB charger included.
Portable, elegant and practical. It has 3 temperature changes that are very easy to configure.

How to use:
Press button,
- To turn on/off: 5 times
- Adjust voltage: 3 times
- Pre-heat: 2 times

Voltages (LED light indication: Voltage = Light Color):
- 3.4V = Green
- 3.7V = Blue
- 4.0V = Red

Battery capacity: 350mAH VV
Diameter: 11.2mm Length: 82mm
Length (without cartridge): 9cm
Available colors: Black, Blue, Gray and Red

Compatible with all Plant of Life Cartridges for Wax and other brands.

- 1 USB CHARGER

- AMNESIA WAX 1G 66% CBD CARTRIDGE: CRTW1AM

Characteristics E-CIG Wax Cartridge 66% CBD

Compatible with cartridge vaporizer with G5 thread
0.5ml-1ml capsules

Certified CBD Concentration
Guaranteed nicotine free
No alcohol, no animal extracts
Food grade terpenes
Controlled quality.

Ingredients

Full Spectrum Natural Extraction
Natural Terpenes
Cartridges available from:
66% - 0.5ml
66% - 1ml

THC : does not exceed 0.20% Certified
More accurate analytics at your disposal on our website.

Precautions for use

+18 Recommended age.
Do not eat, it is not a food product.
Do not apply to body surfaces.

Plant Of Life Extractions

All our CBD extractions are totally natural.
Extracted with CO2 without traces of agents or chemical compounds
Ours contain less than 0.20% THC.
CBD is not toxic, addictive or harmful to health.



The difference between CBD and terpenes?

Terpenes are compounds present in a variety of plants and contribute to their flavor, aroma, and color.
They interact synergistically with cannabinoids to create what scientists call an "environment effect" that enhances the effects of individual plant components.